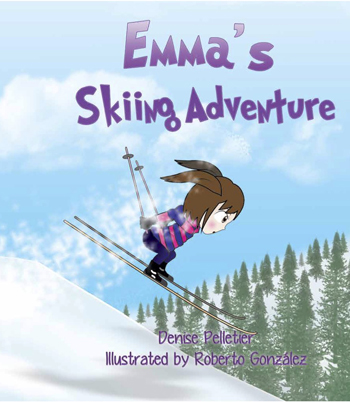 BUY NOW – Paperback & Hardcover Version at these online retailers




Emma takes the reader on a journey down the ski hill, where she collides with two bunnies. After the accident, they share an important message with her about wearing a helmet while skiing and snowboarding. Emma's Skiing Adventure weaves a short yet compelling story, mixed with a bit of humor makes this message approachable for young children and their caregivers.
The annual incidence of traumatic brain injury is conservatively estimated at up to 600 out of every 100,000 people in North America and Europe, with those five years and younger being at an increased. Emma's Skiing Adventure will open the channel of communication between children and parents on how everyone can take simple steps to be safe.
Includes helpful tips on using helmets properly.
Gotta Brain? Getta Helmet!™
Testimonials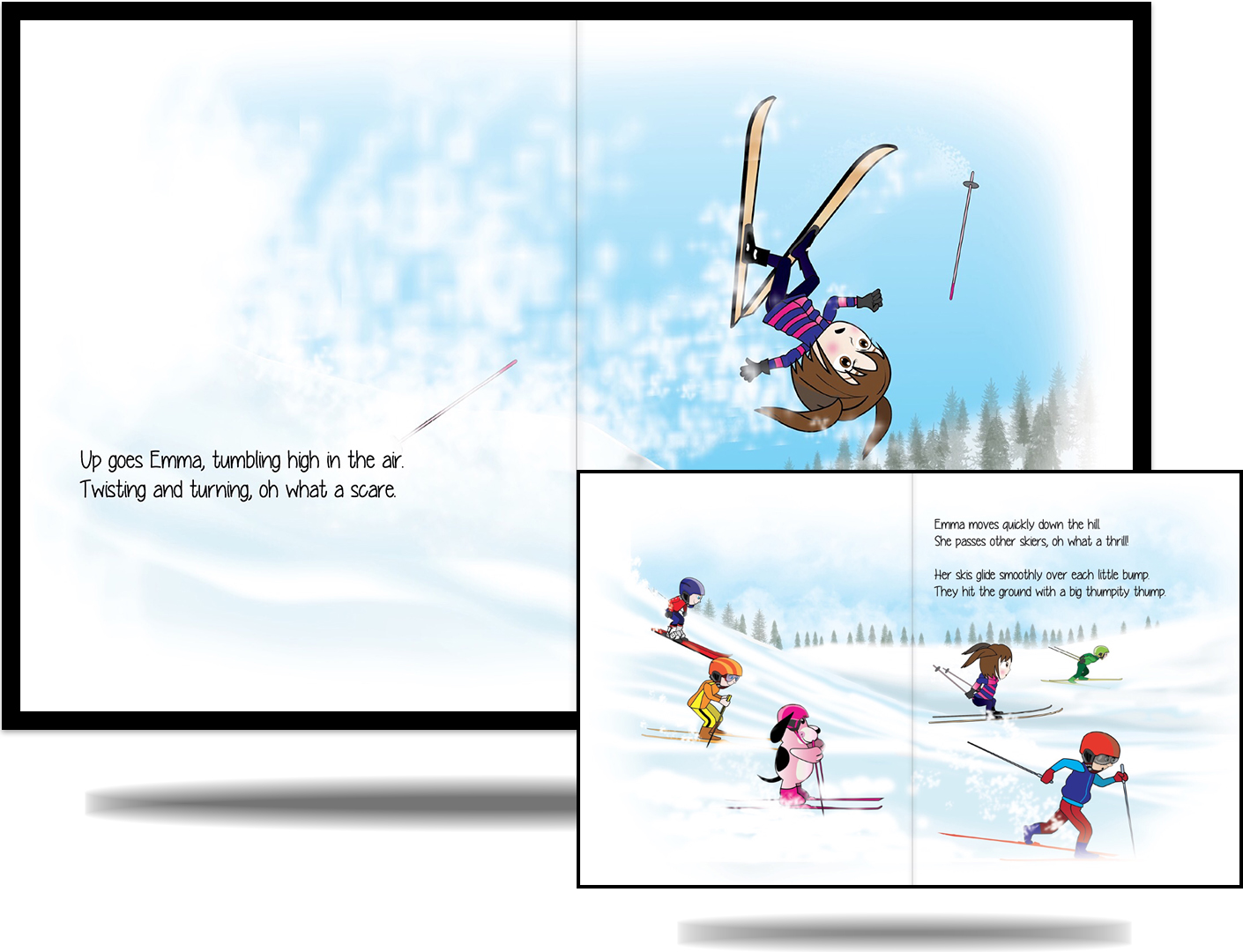 Do you have children who love to ski or snowboard? This book should be read by both parents and their children. Before any of us got our driver's license, we had to read the drivers manual. Think of this book as the 'drivers' manual for skiers and snowboarders, both young and not so young. It isn't often that a book can save someone's life, but this one certainly can! Denise Pelletier may not have realized it at the time but she suffered AND survived a traumatic brain injury so you or your child wouldn't have to. Read it and DON'T weep!

– Bryan F.Peterson, Co Founder The Bryan Peterson School of Photography, Best Selling Author and Award Winning Photographer
Brain Injury Canada is devoted to raising the level of awareness of brain injury prevention and the insight Denise shares in this book helps parents protect their children from injury while opening the channel of communication around the topic of safety.  I highly recommend this!

– Barb Butler, President, Brain Injury Canada
Few books can cover off the importance of injury prevention of children involved in snow sports with as much humor and exciting twists and turns as this. I've spent over two decades in the ski/snowboard industry both as an EMT-trained Ski Patroller and as Manager and I have witnessed first hand the types of injuries that can occur on a ski hill.  This book conveys a strong message to children and parents alike to always put safety at the forefront whenever heading out to the slopes.

– Sean Libin, 
CSPS Ski Patroller (1982 – 2000), 
Former Director of Marketing & Public Relations 
Nakiska Ski Resort (official alpine venue of the 1988 Winter Olympic Games)

Traumatic brain injuries affect all of us. The best treatment is prevention. You get one brain: protect it. Denise is an inspiration. Building understanding of safety in kids is critically important. Protect our kids; Parents be role models; let's try to make preventable brain injuries a thing of the past.

– Christopher James Doig MD, Professor and Head, Department of Critical Care Medicine, University of Calgary

What an absolutely delightful book. Beyond the very important message about head injury prevention, both parents and children will be sure to enjoy reading through the whimsical rhyming words and the adorable illustrations.  I love it!

– Dr. Susan Biali, M.D., wellness expert and author of Live a Life You Love: 7 Steps to a Healthier, Happier, More Passionate You

Clearly a labour of love! A great story to highlight the importance of head protection.

– Kathy L. Belton, Associate Director, Injury Prevention Centre, University of Alberta

Denise's inspirational messaging captured in 'Emma's Skiing Adventure' will have transgenerational impact and is testimony to her self-description as a lived experience thriver!

– Rick Riopelle, Chief Research Officer, Ontario Neurotrauma Foundation