The May long weekend is just around the corner in Canada and this marks the official start of summer for many as campers, trailers and motorhomes start hitting the highways in search of adventure. The warmer weather brings endless possibilities in getting out and enjoying the outdoors, whether it be hiking, golfing, fishing, camping, cycling, gardening or swimming.
Did you know that the province of Alberta accounts for 25% of the Canadian ATV sales?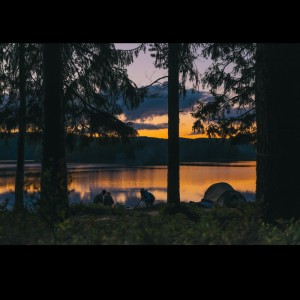 OHV (off highway vehicle) usage in Alberta has significantly grown over the past decade and it's now a very popular activity for people of all ages. It's not uncommon for campers, fishermen, hikers and other nature lovers to hear the roar of the engines in the background as riders rip through the terrain.
On May 15, 2017, helmet usage on OHV's became mandatory in Alberta. This bill, introduced in November, puts Alberta at the same level as all other provinces in having legislation in place that provides greater safety for OHV riders and passengers.
I was honored to be invited by the Right Honourable Minister of Transportation Brian Mason for the reading of this bill in November 2016 where I shared why I was in favour of it, having sustained a traumatic brain injury in 2001 after being thrown from an ATV. I was not wearing a helmet. While wearing one may not have prevented my injury, it certainly would have reduced the severity of it. You can listen to my speech here, starting at the five minute mark.
I have long been an advocate for injury prevention, looking for some way to give meaning to my tragedy by sharing my story so others can see just how much a brain injury can impact your life and the lives of those around you. None of it in a positive way.
Did you know that on average, approximately 19 Albertans are killed each year on ATV's? Of those, nearly 40% are directly related to a head injury, where 80% of the fatalities were not wearing helmets.
Acquired brain injury is the leading cause of death and disability for Canadians under the age of 40.
Two years ago I wrote about the high cost of injuries after discovering some startling statistics in the Cost of Injury in Canada 2015 report. Injuries cost Canada $26 billion annually and Alberta leads the pack in this coming in with an annual cost of $4 billion dollars, which translates into a little over $1,000 per Albertan. The vast majority of these injuries are predictable and preventable.
This is too high of a number and I want to change it.
I am not alone in wanting to see this number drop and it greatly pleases me to see how many organizations are also wanting to help to raise the level of awareness of the importance of making safety a priority. Cuming & Gillespie, a personal injury law firm, is a great example of this in action. Earlier this year they approached me with a very generous offer to donate 175 copies of my book, Emma's Skiing Adventure, to recipients of the toddler learn to ski program at Canada Olympic Park in Calgary, Canada. Emma's Skiing Adventure is a children's book that combines the message of safety with humor, enabling adults to start having this important conversation with their children and grandchildren at an early age. I greatly admire Cuming & Gillespie's long-term commitment in giving back to the local community and in the many ways they offer support to those who have been impacted by serious injuries, along with providing ongoing donations to numerous charitable organizations.
The mandatory use of helmets on OHV's is a great starting point in not only ensuring the quality of life of all riders and passengers by reducing the odds of a serious injury and it will also have an impact on reducing the burden within our medical system. The reduction in the cost of preventable injuries allows our tax dollars to be put to use in other high priority areas.
Let's all work together in helping to reduce the cost of injuries by making safety a priority.